1:54 AM
tee , Posted in
Everything else
,
2 Comments
Just days after I put poured my blood, sweat, and glitter Ke$ha style into creating a new layout, Blogger comes out with this doozy.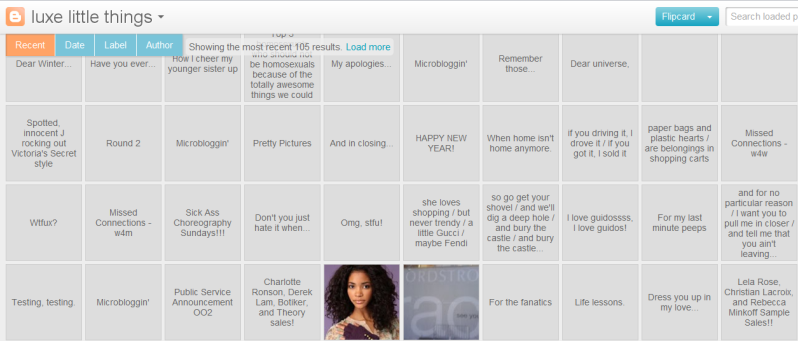 Wanna check out your blog's new view? Provided it's a .blogspot just type in http://yourblognamehere.blogspot.com/view. There are five sleek layouts to choose from. Check mine out
here
.
Look at me now, ayeee!
Shoutout to
Fashion by He
for the heads up!