3:40 PM
tee , Posted in
Everything else
,
fashion
,
2 Comments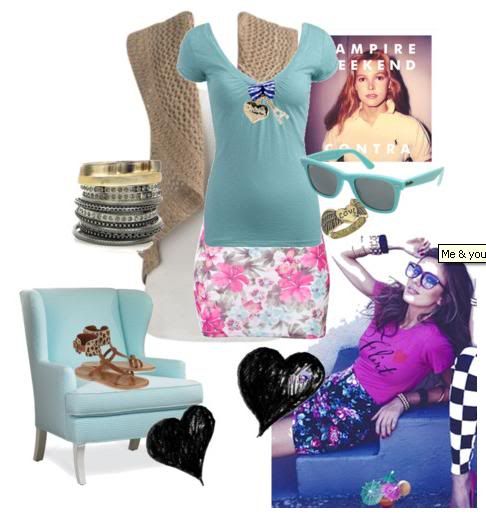 Slub V Neck Tee -
wetseal.com
Tapeyarn Crotchet Circle Vest -
ardenb.com
Miso Mini Pastel Floral Skirt -
republic.co.uk
Caravelle leopard-print sandals -
net-a-porter.com
Jane mixed bangle set -
net-a-porter.com
Wings With Love Ring -
topshop.com
Eiffel Tower Cluster Pendant Necklace -
monsoon.co.uk
Man, I can't wait until I have hundreds of loyal followers where all I have to post is "have a good weekend, ya'll" and then get dozens of comments that are all "zomg this blog is the best!!!11". That's the life.
In other news, shout out to the cab driver who told me I should be ashamed of myself for tipping him $1 for a $5.00 cab ride. THAT'S A 20% TIP, JACKASS. You should be ashamed of yourself for not knowing basic math. Then again you are stuck driving a cab for a living.
Also? Fuck you & your mom.
...Obviously I meant the cab driver not you guys. I love you guys. Who else would read this shit??
Later days,
Tee